Meisler Yachts Ltd. is a company registered in The Bahamas, and recently we developed the "Meislers Luxury Yacht Part Ownership at Sea Club Program" for the international yacht market. Our goal is to provide yacht enthusiasts the opportunity to realize their dreams of being a yacht owner, within an economic framework that has never been offered before.
Meisler Yachts' plan is to buy pre-owned yachts and upgrade them to the yacht industry's highest standard and make them available at a very reasonable price. We have found inspiration in the aviation industry's modern business concepts with reduced fares. Read more about solutions and prices.
The first program is called; Yachting Dream Club and will include 2 x 120 foot Broward motor yachts. These will be available in USA (8 yachts), Latin America (4 yachts), The Pacific Ocean (2 yachts) and Asia, Thailand (2 yachts Hong Kong, China  (1 yacht) and Singapore, Asia (1 yacht). Please contact us for sales presentations for each port.
The plan is to get the first yachts set in cruise for Parts Owners on December 1st. 2021. The entire program is to be implemented within few months.
All 18 yachts will be purchased by Meisler Yachts Ltd. and registered in the Bahamas Ship Register as 18 independent companies and will fly the Bahamian flag. Then they will be sold to "Meislers Luxury Yacht Part Ownership at Sea Club Program". Meisler Yachts Ltd. will be the main part-owner in all 18 yachts.
The "Yachting Dream Club" will be followed by "Exclusive Yachting Club No 1" (7 Benetti Golden Bay -164 foot yachts) and "Platinum Yachting Club No 1" (5 new 301 foot Super Yachts).
TRENDS ARE CHANGING
As times have changed so have trends and markets in both the luxury yachting and cruise industry. Before 1950, yacht ownership was a luxury only noble and royal families or the very richest people in the world could afford. In the 60s to the 80s more people had the economy to buy vacation properties and luxury yachts, owning these 100%. In the 1990s people with capital found out they did not have time anymore to spend their vacation on properties and yachts more than a few weeks per year. They wanted to distribute their private capital in several recreational activities that gave more desired activities for themselves and their family.
Then came the"Time Sharing" of the apartments and large luxury properties including "castles". In the 1990s Net Jets started its operation. This was one of the first companies that purchased private jets and sold these to Part Ownership programs. Net Jets currently operates approximately 800 private jets in the US, Europe and the Middle East. There are also many similar programs for private jets operating by other firms. After decades of high construction activity in shipyards around the world, thousands of luxury yachts have been left in marinas, especially in USA, Caribbean, Europe and many other places. These yachts are not being used more than 3-6 weeks a year by its owners.
We believe that now is the time to invest in a pre-owned yacht at very low cost, offering them to a Part Ownership Program were many people can achieve their goal of owning a large motor yacht for an investment of less than 5% of a new yacht today.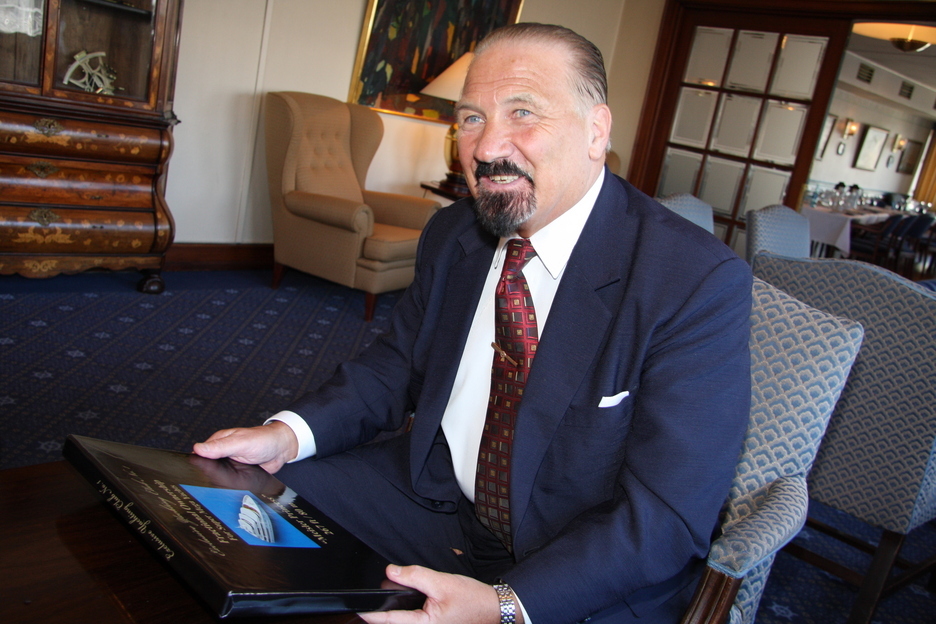 The company is run by Mr. Gustav Meisler, Founder & CEO. Meisler has been within the yacht industry since 1985 when he bought his first 40 foot motor yacht and started charter business in Scandinavia. In 1989 he bought the "Dorian Gray" a 160 foot yacht which became Norway's No 1 on the charter market in Norway's home port in Oslo.
Mr. Meisler has held offices in Fort Lauderdale for several years and has followed the international yacht industry since his first visit to the Fort Lauderdale Boat Show in 1990. After living on five different continents, Mr. Meisler has gained knowledge about yachting in all the areas Meisler Yacht Ltd. plans to build operations in the future.